JUST FOR FUN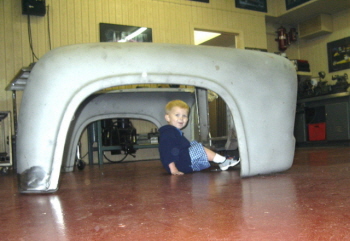 A little help from Grandson Jackson on Dan's front fenders


Frame is ready (for some more work) Dan's on his way


Jim and Sandy Boruff from Tennesse
have won Good Guys in Charlotte, NC
Oh, Winning Truck with a Winning Bed


This truck really turned out nice, don't you think?


Beauty and The Beast!


Dan has made some progress on his frame.


Nice truck by a satisfied customer.


Dan built this truck in 1983. Still trucking in 2009.


This truck won the show and is also in Hemmings Magazine.


Harold Robinson truck. Defintely a winner.
704-474-3842 Phone
704-474-5409 Fax
dancarpenters@windstream.net