OLD BLUE, ZEKE, SHOP TRUCK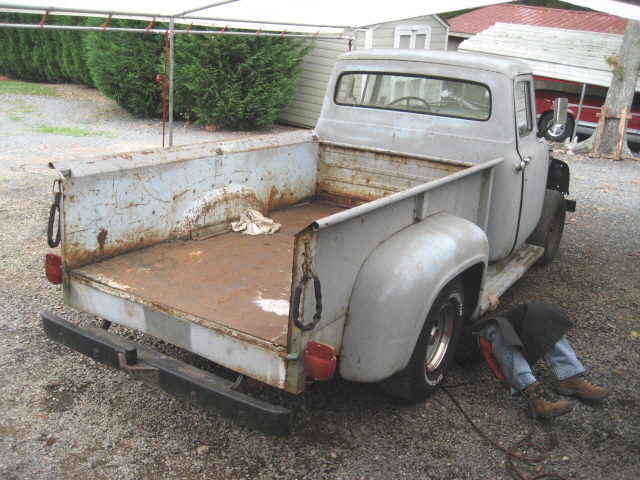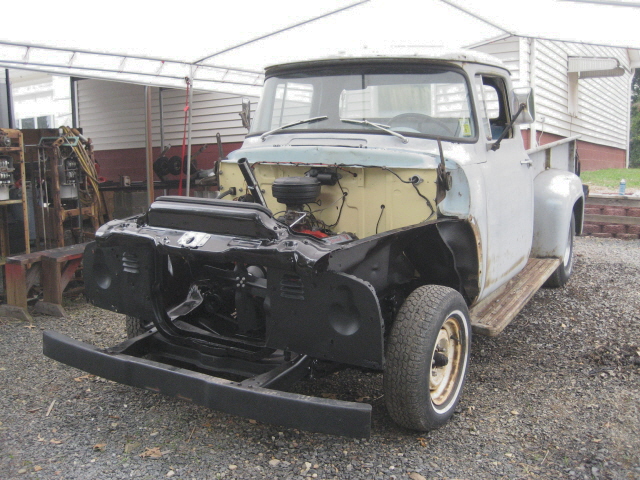 In the beginning. Dan was only going to freshen "Old Blue" up,
Which meant, it was going to get a fresh coat of primer.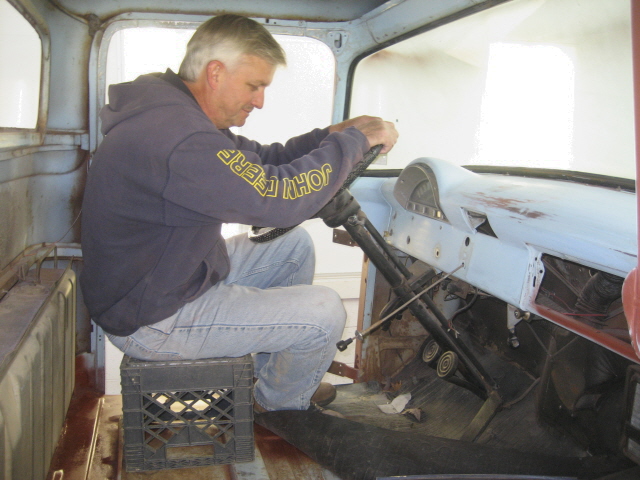 Then Dan was "dreaming", and everything changed.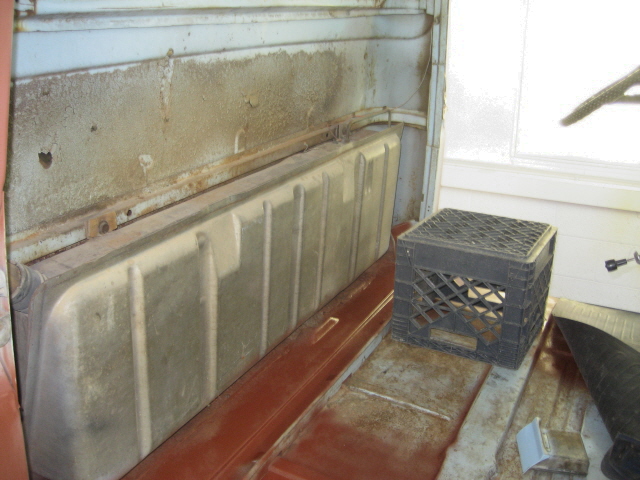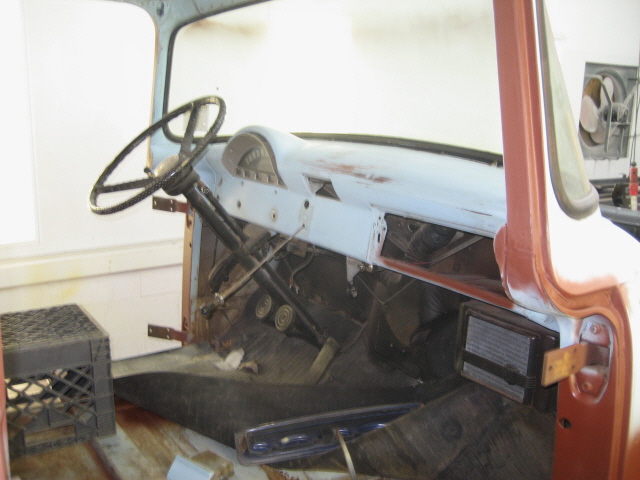 Interior has been taken out. Ready for primer.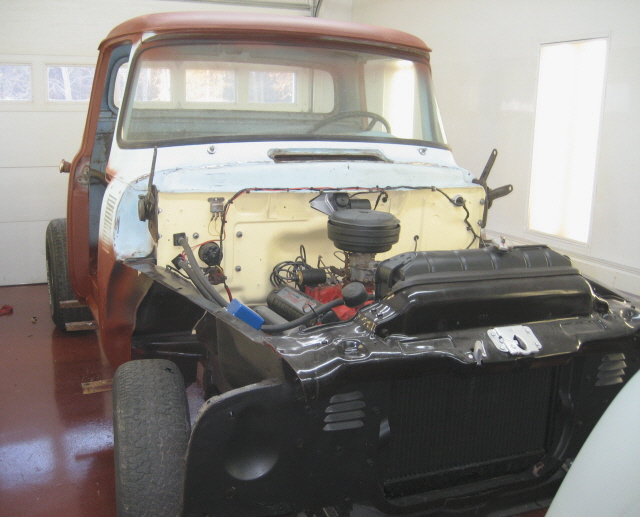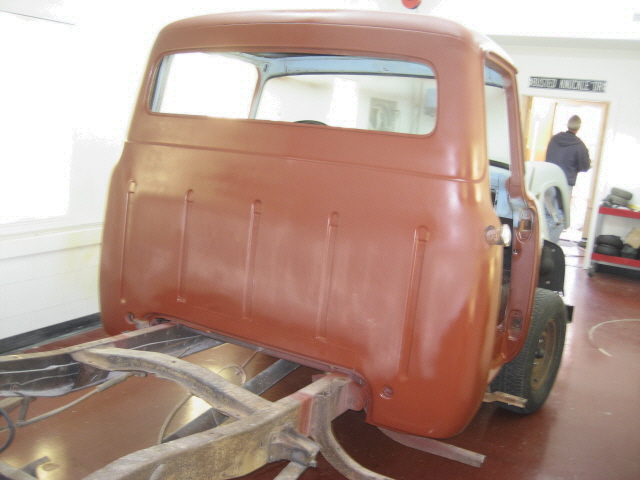 Truck in shop. Some primer on. Ready to work on.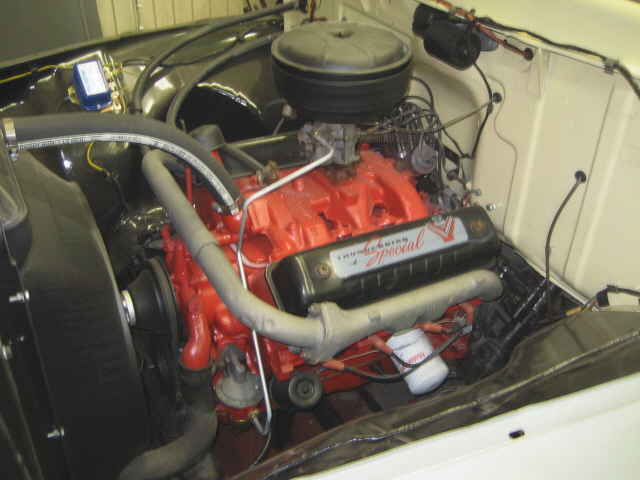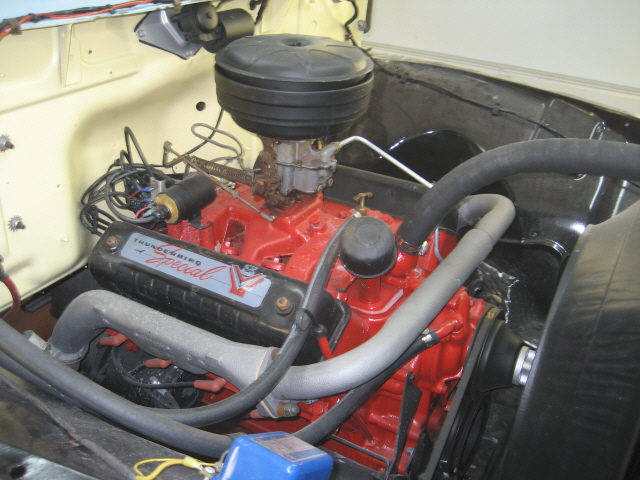 Original Motor was 272 Ford Y Block.
He had traded for a 312 Y Block and has been installed in the truck.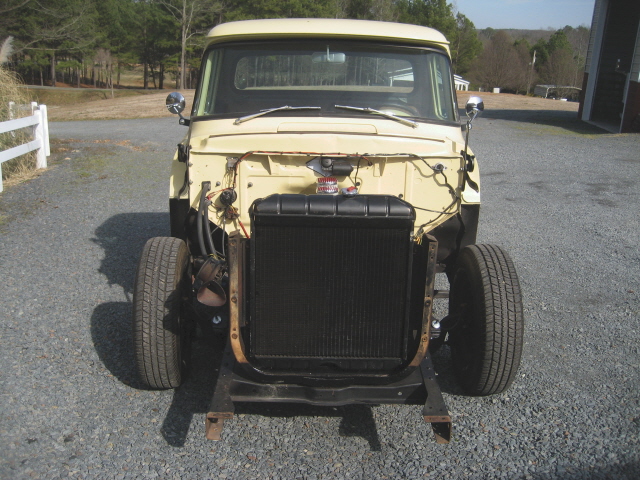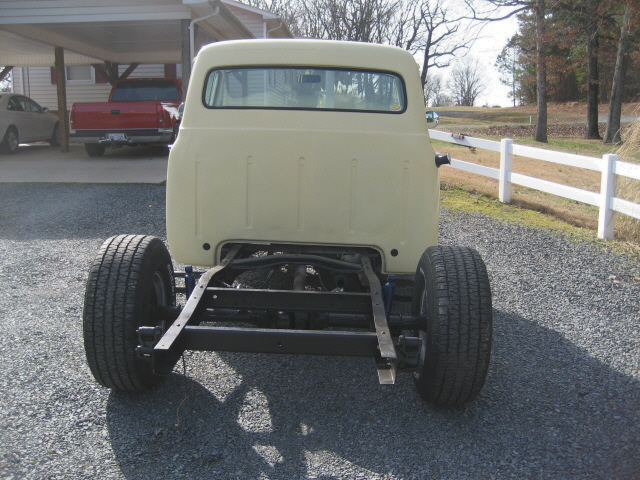 Cab has been painted.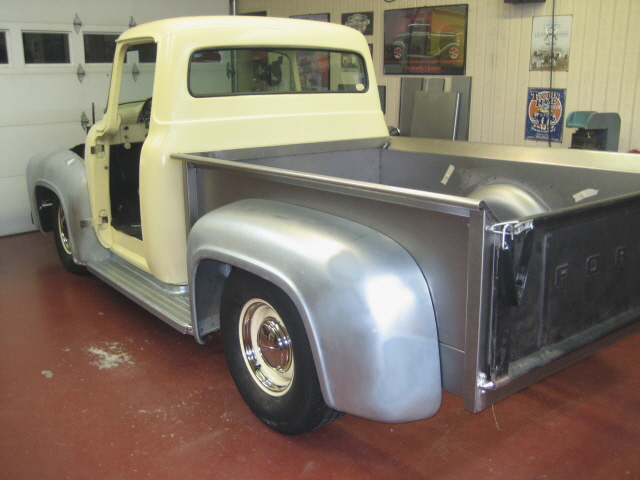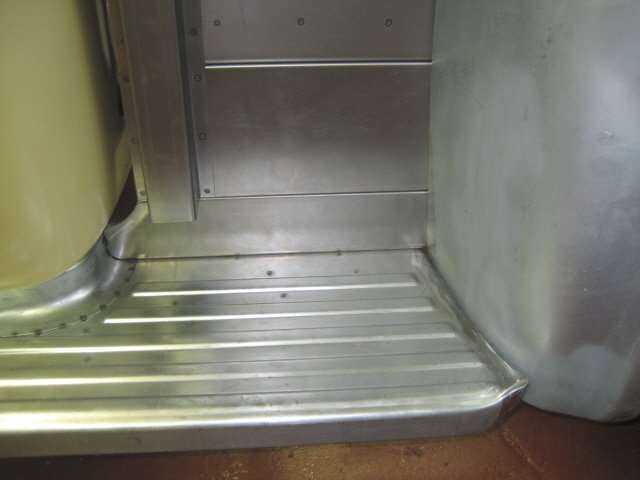 Bed is 5" Wider with Original Long Bed Tailgate.
Running Board has been fitted for the Wider Bed.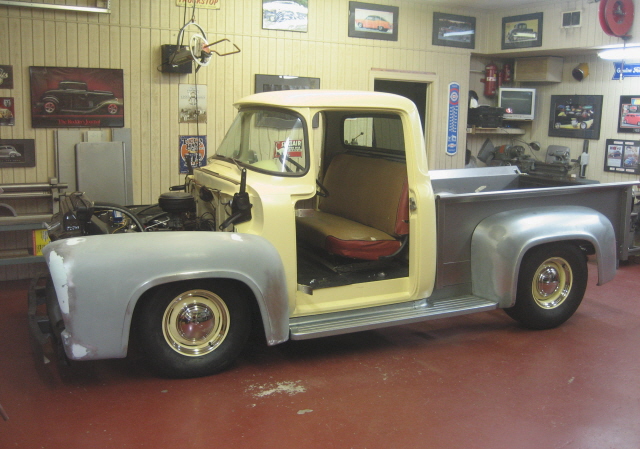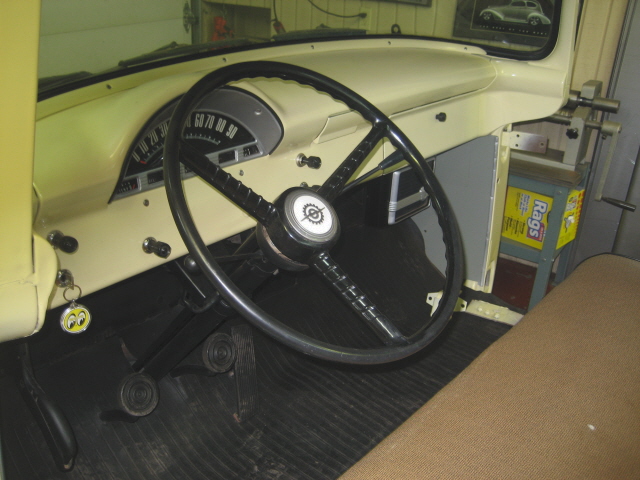 Truck is fitted with Sheet Metal. Doors have been taken to Ashville, NC.
Original Seat is used with a seat cover donated by Jim Boruff.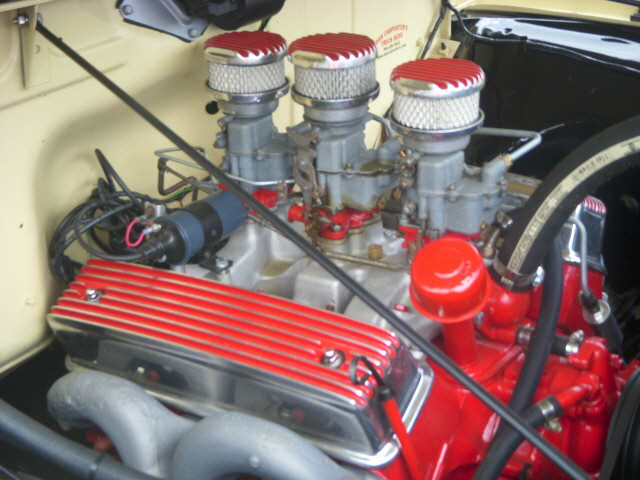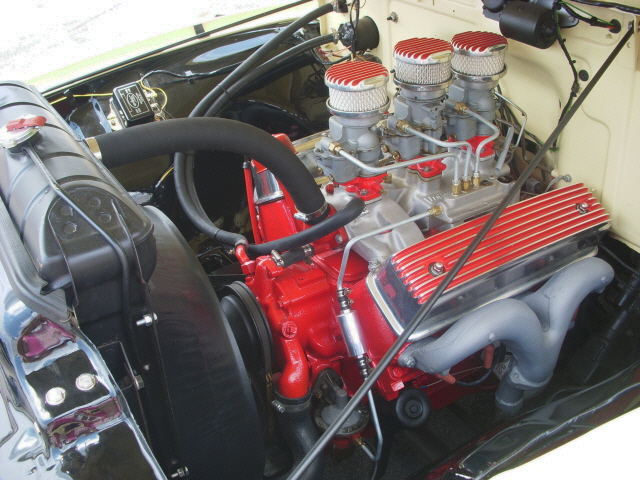 Added moon valve covers, and air breather. Fenton Intake with 3 Dueces.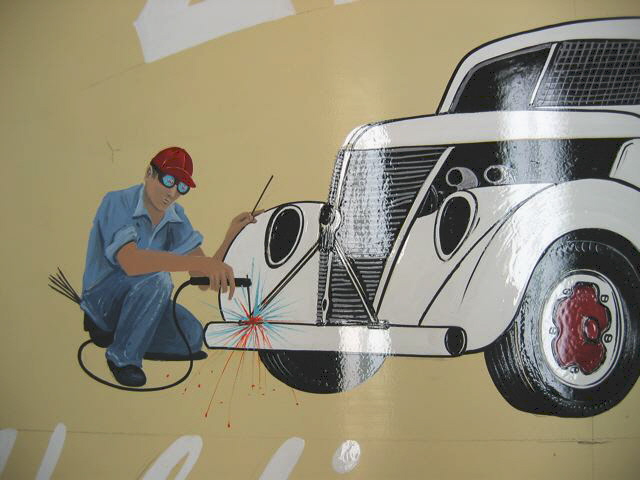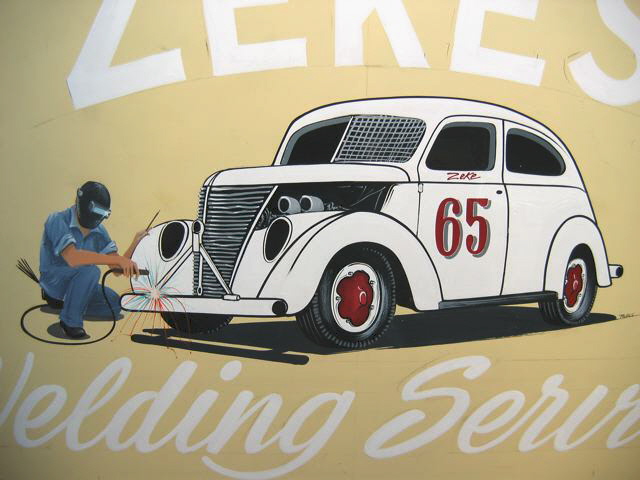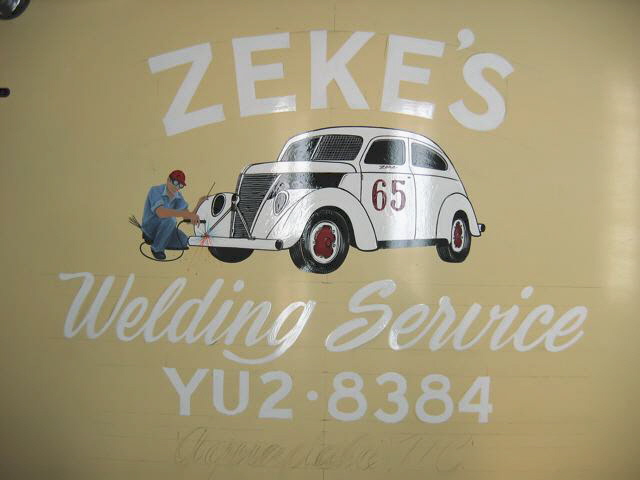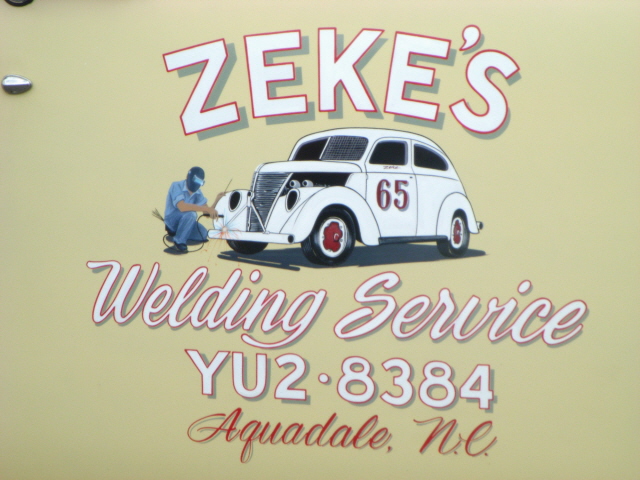 This is the process of LOGO, on the doors. Mark Peters from Ashville, NC is very talented.
Dan's father was nicknamed "ZEKE" , he was a welder by trade, had a 1937 Dirt Track Car.
This was there phone number when Dan was growing up.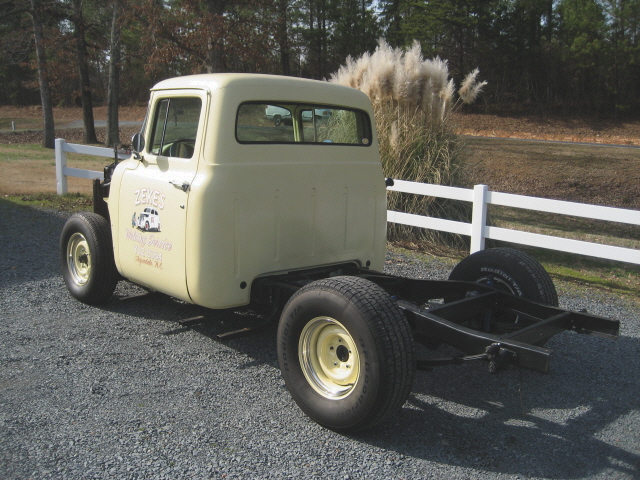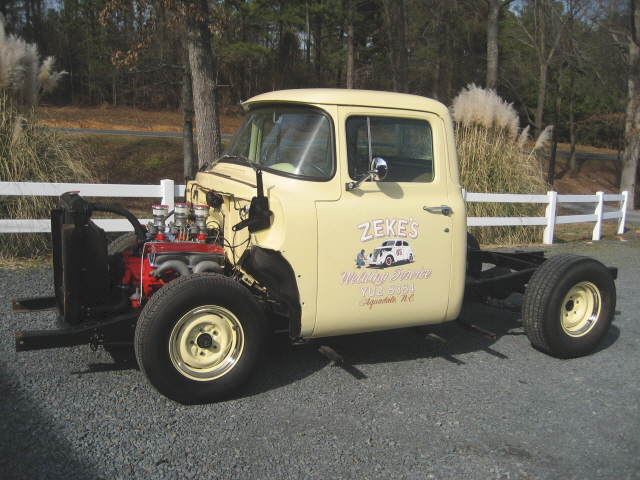 Doors are back on. Ready to assemble.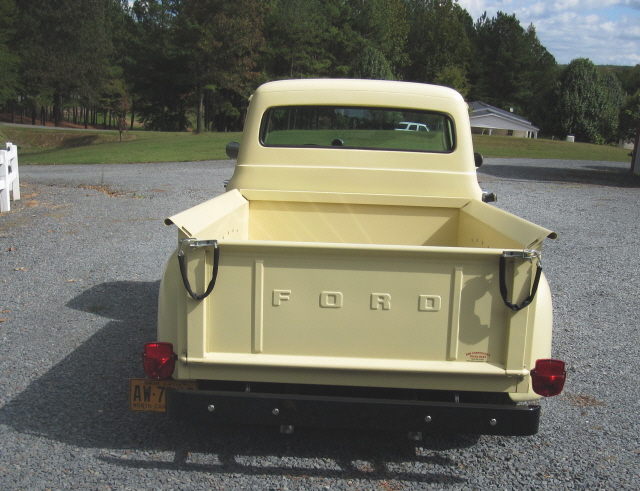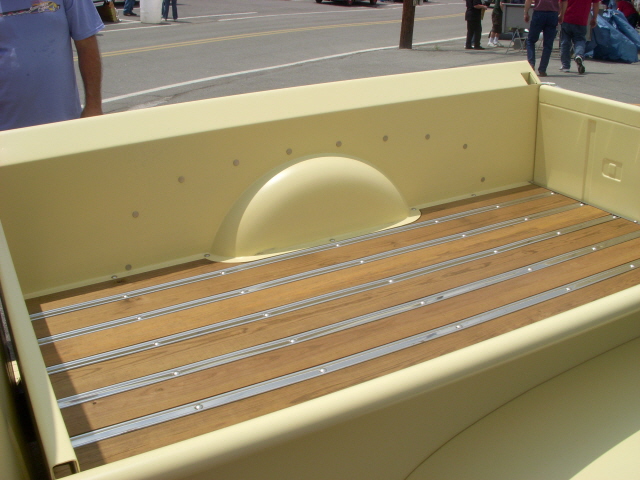 Bed is 5" Wider. Tailgate is Original Long Bed. 4" Tubbs are installed.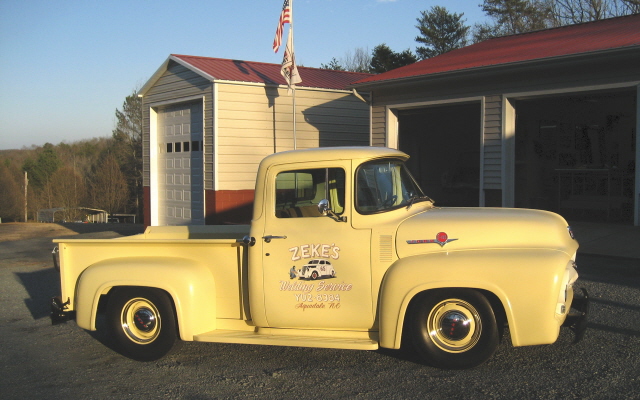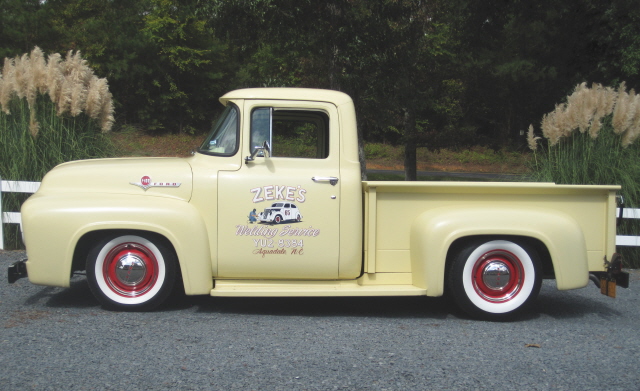 Notice anything different about the truck now.
Start out with yellow wheel, but just loved the white walls, and the red.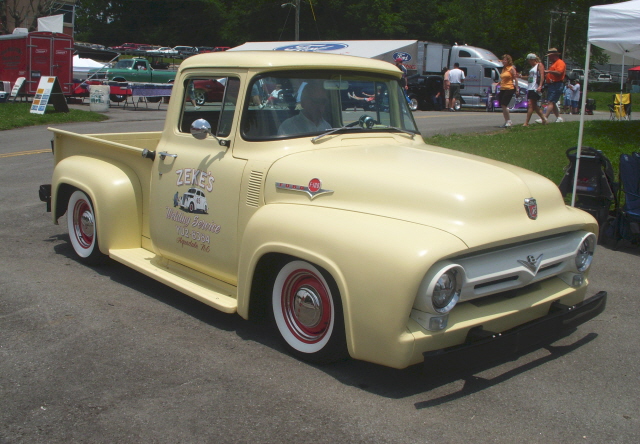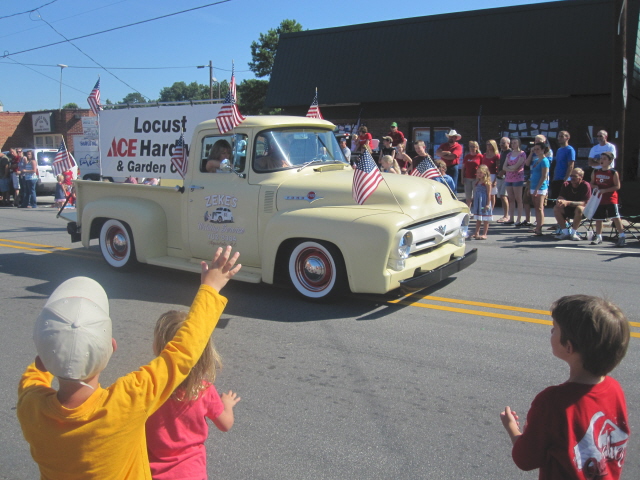 First F-100 Nationals. First 4th of July Parade.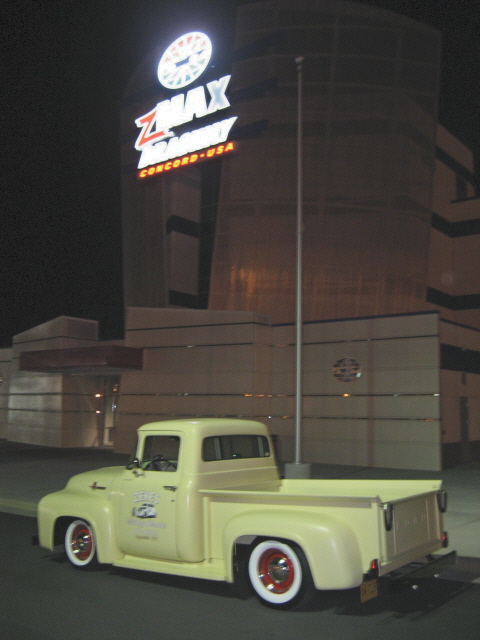 And of course one of our favorite things to do,
Go to the NHRA Drag Race.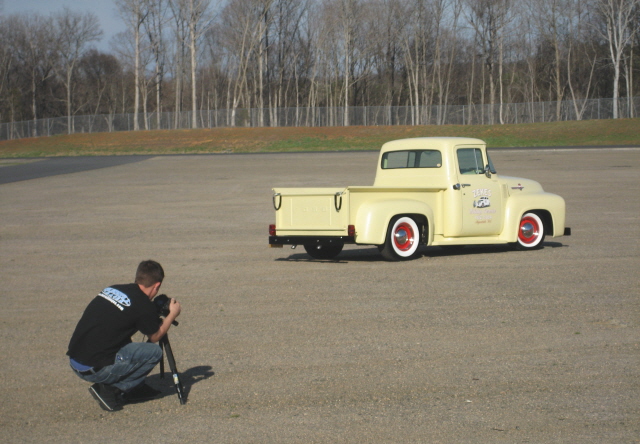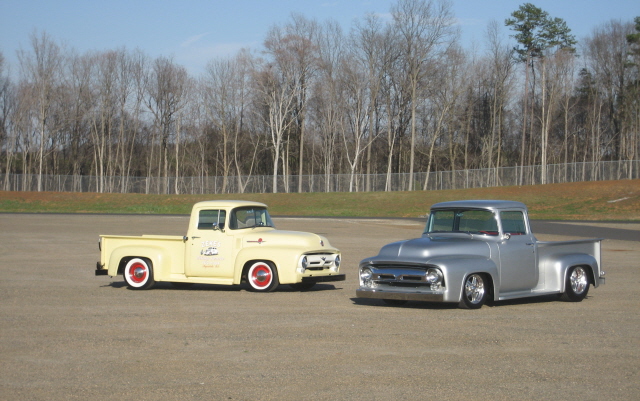 Zeke is at a photo shoot. Made cover of Classic Trucks.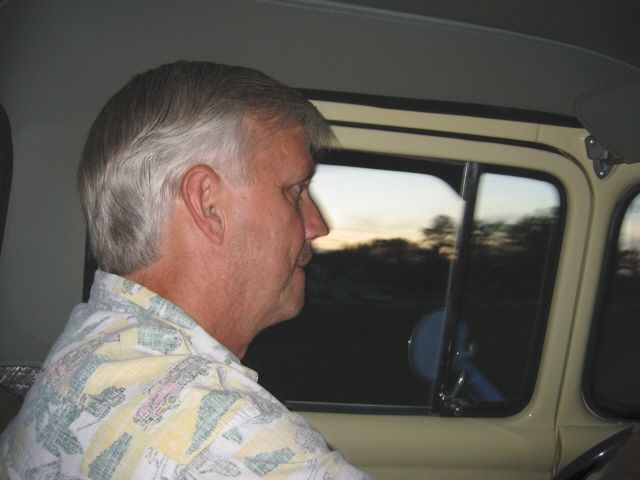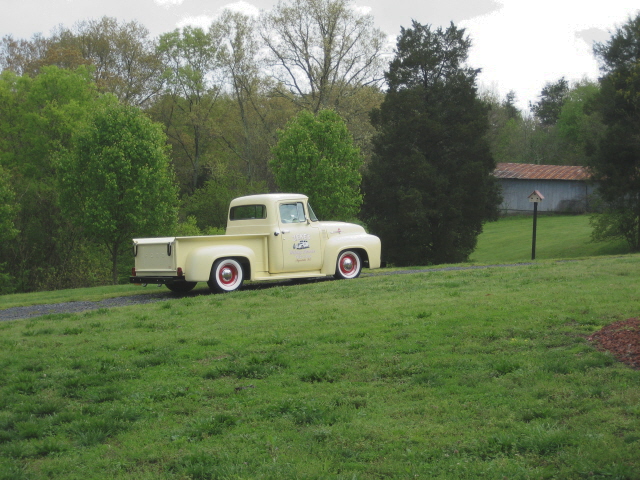 But the truth of the matter is, Zeke is a daily driver.